Can You Escape Our Rooms?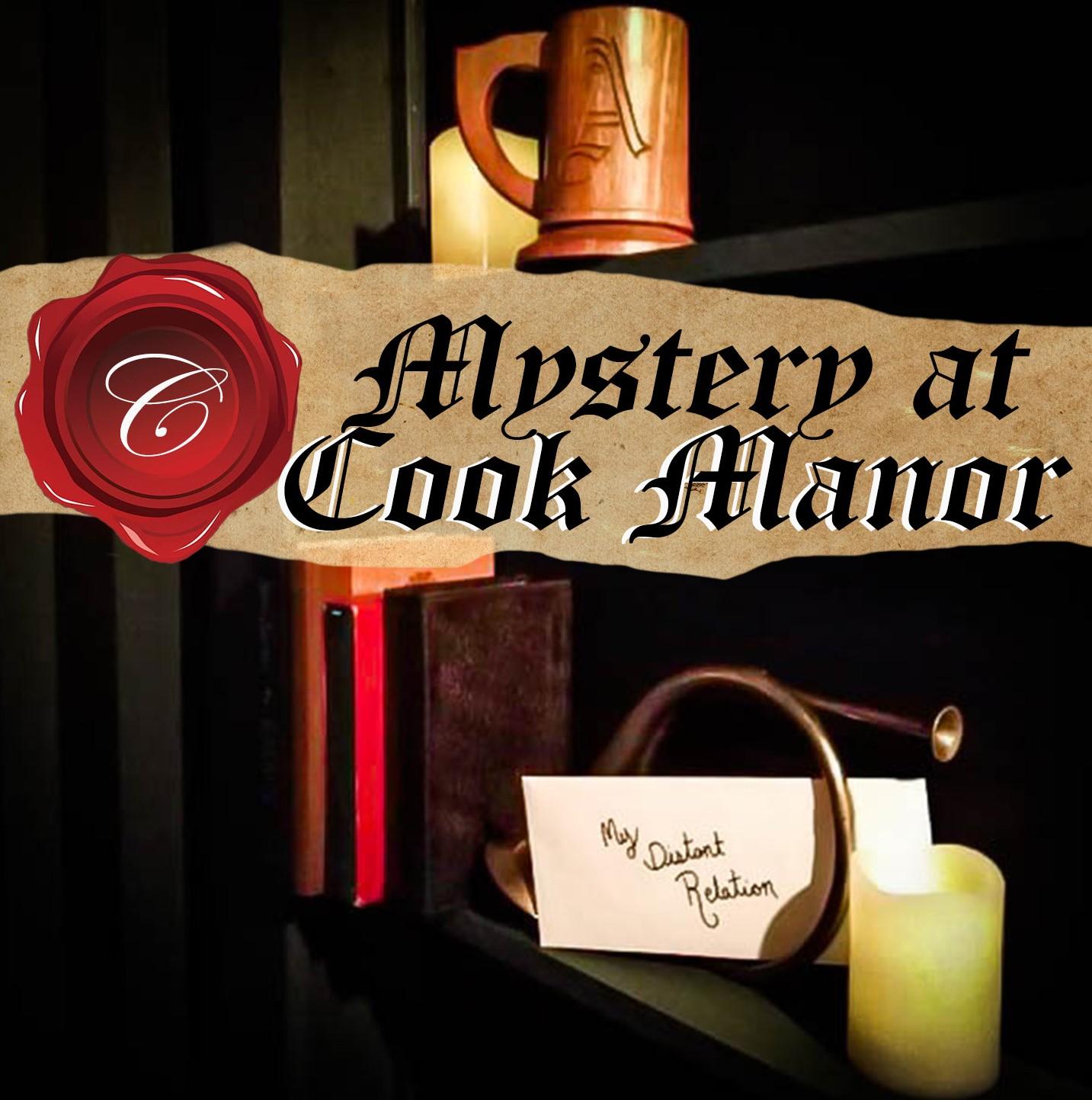 Mystery at Cook Manor
A (not so) classic whodunit.
Can You Escape Our Rooms In Time?
Get your friends, family and co-workers together! We also do birthday parties and corporate events. Flying solo or can't fill a room? That's fine! Part of the fun is working with others.
Each game lasts exactly 60 minutes. If you get stuck at any point, our staff will be on hand to lend a clue and keep you on track. Think you can Escape quick enough to join our leader board?
Each room has a unique set of puzzles. Find clues and hints inside the room to solve the puzzles and Escape! Things are not always as they seem, so be prepared to think outside the box.
YES! You don't need to be Einstein to Escape. Our puzzles are designed for a variety of skill sets. Teamwork tends to be the best solution.
Frequently Asked Questions
So you lock us in a room?
Yup.
How do I get out?
Simple, either find the clues and solve the puzzles to Escape, or run out of time.
What is the price?
All of our games are private and the cost of admission is $30 per person. We do offer a "full room" discount, whereas if your group fully books the room, admission is reduced to $25 per person.
Do I have to book the whole room?
All of our rooms are private games and there is minimum booking requirement. We do offer a "full room" discount, whereas if your group fully books the room, admission is reduced to $25 per person.
Do I have to book in advance?
We highly recommend it. Although we do allow day of walk-ins, on average many of our Friday, Saturday and Sunday slots book out about a week or two in advance. If you have a question, or are interested to see if we have any cancellations, please feel free to give us a call at 603-935-7455.
Am I smart enough?
No. Just kidding! Well, I don't know, maybe? It doesn't take any special skill set or knowledge to solve the puzzles. At the end of the day it is all about having fun!
What is the secret to Escaping?
There is no secret. Generally participants who communicate well with one another and work together do the best. That isn't always the case though.
Is there an age limit?
We ask all our participants to be at least 13 years old. If someone is under 13, we ask for a parent or guardian to be present and that your party reserve the entire room.
Where are you located?
We are now located in downtown Manchester, NH. Our address is 795 Elm Street (Lower Level). We are located directly under The Thirsty Moose!
When do we need to arrive?
All of our games begin promptly at their scheduled time. Please arrive 15 minutes early in order to hear the required instruction. Participants who arrive after their scheduled time will not be allowed in.
What should I bring?
Just yourself! Cell phones and purses are allowed inside the rooms, but we ask that no pictures or videos be taken once inside.
What is your refund policy?
We do not offer refunds within 24 hours of your scheduled booking time.
What a great time! Did the 6 person escape room with my sister, brother-in-law, my parents (who are in their 80's) and my husband, we can't wait to come back with the rest of the family to take on the next room!
This was an inexpensive and fun group outing. The game was well put together and we thoroughly enjoyed ourselves. We will definitely go back.
We had a really great time! The puzzles were challenging but able to do. It really makes you rely on your team mates. Communication is key! I can't wait to come back to do the other room. This is just good, clean fun. I highly recommend it!