Mystery at Cook Manor
Once elegant and lively, the Cook Manor has slowly fallen into disrepair. As an iconic building, you cannot pass up an invitation from the owner himself, Mr. Artemis R. Cook. However, the messenger also delivers two shocking pieces of information. First, one of you is in fact a distant relative of the Cooks. Second, and most interestingly, Mr. Cook DIED shortly after sending this message.
Can you unravel the events and solve this whodunit??
Book Now...

3-5 People
Get your friends, family and co-workers together! We also do birthday parties and corporate events. 

60 Minutes
Each game has a sixty minute time limit. If you get stuck at any point, our staff will be on hand to lend a clue and keep you on track!

Solve the Puzzles
Each room has a unique set of puzzles. Find clues and hints inside the room to solve the puzzles and Escape! Things are not always as they seem, so be prepared to think outside the box.

Escape
YES! You don't need to be Einstein to Escape. Our puzzles are designed for a variety of skill sets. Teamwork tends to be the best solution.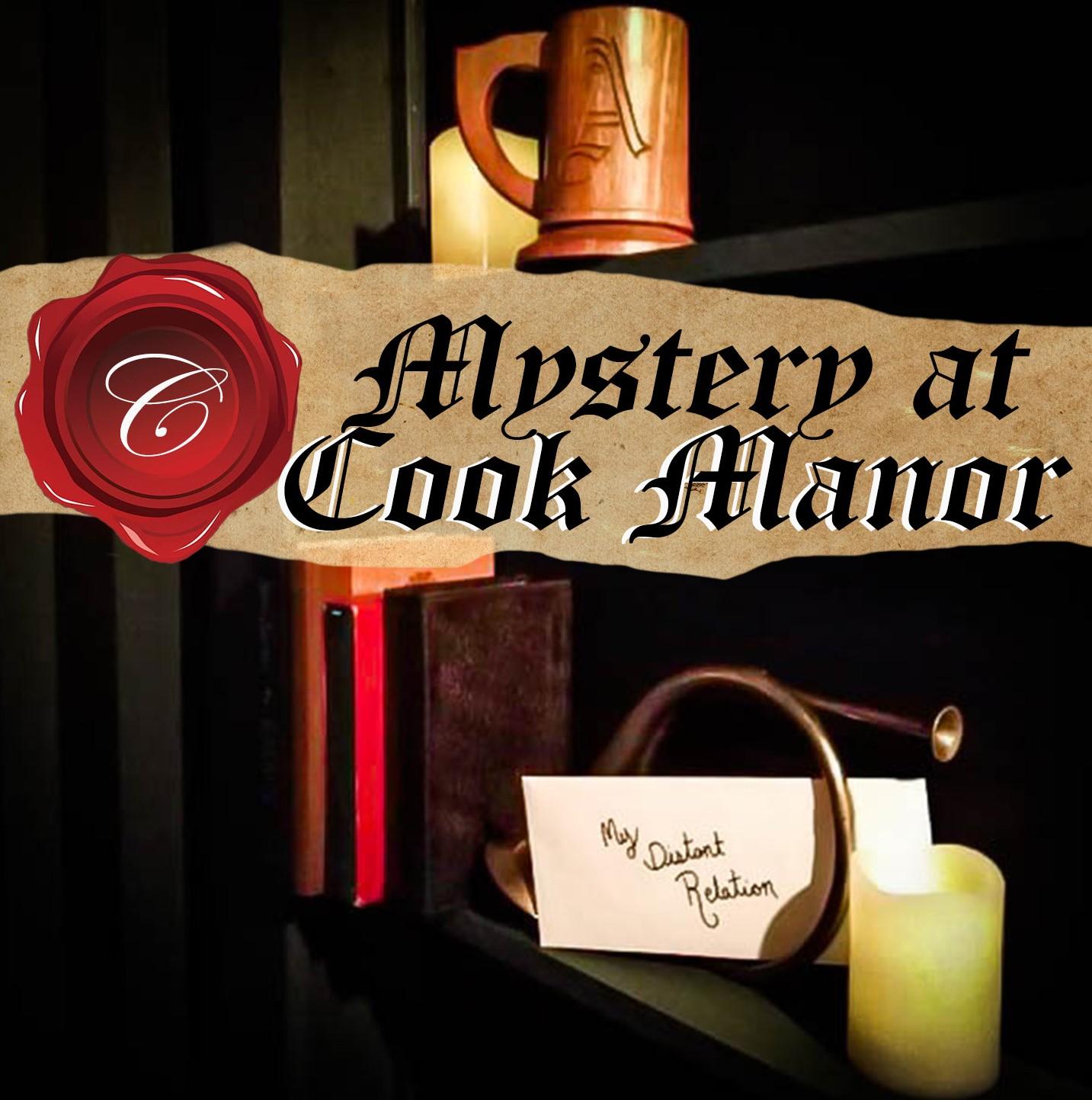 Mystery at Cook Manor Specs
Minimum Group Size (Recommended)